Alpheda Knorr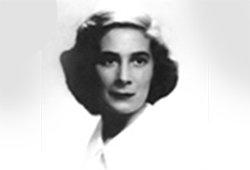 Alpheda "Alphie" Knorr was a surgical nurse in Fresno who never attended Fresno State. No one is even sure if she ever visited the campus. We do know that she worked side-by-side for many years with other professional nurses who had earned their degrees at Fresno State.

With no surviving family, she died in 2008. She had left a simple will stating that she wanted to leave a gift of $15,000 to her best friend, with the remainder of her modest estate to benefit nursing students at Fresno State. Her friends say that "... she just wanted to do something to help the nurses that will follow her into the profession."

Her gift exceeded $250,000 and will create the new Alpheda Knorr Nursing Simulation Laboratory. This new state-of-the-art facility will allow students to practice their nursing skills using hi-tech mannequins in a controlled and monitored environment that resembles a hospital room. Cameras will capture the demonstrations and allow realistic lessons to be viewed simultaneously in "smart classrooms" throughout the Nursing Department. Professors will later be able to review the sessions privately with each student to help fine-tune their skills.
We Welcome Your Story!
Sharing the reasons why you chose to include Fresno State in your estate plan will help to show others the benefits of investing in the future of higher education in the Central Valley. Give us a call or send us your story along with your contact information (and photo, if desired) to:

Liz Garvin, CGPP
Director of Planned Giving
5244 North Jackson Ave. KC45
Fresno, CA 93740-8023
559.278.4038
egarvin@csufresno.edu