Doris Sullenger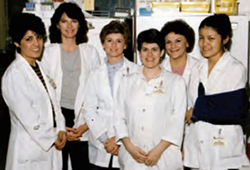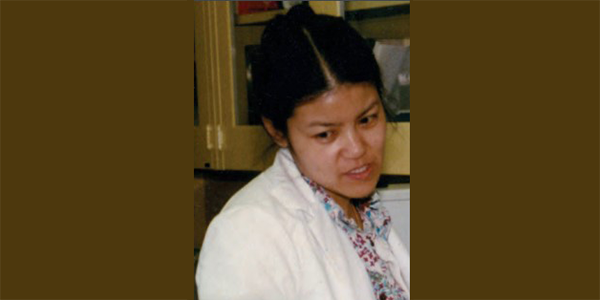 Doris Sullenger cared for others her whole life.
One of seven children, and the daughter of Chinese immigrants, she became a caretaker for her younger siblings at age 9.
By the time she was college-aged, Mrs. Sullenger helped at her parent's restaurants, earning little more than a dollar an hour to put herself through Fresno State. Though her parents didn't want her to pursue an education, she persevered, earning bachelor's degrees in both chemistry and microbiology in 1976 - joining the small but increasing population of women pursuing science, technology, engineering and math (STEM) careers at that time.
For 39 years, Mrs. Sullenger continued caring for those around her. As a clinical laboratory scientist at Community Medical Centers, she supported health and wellness in the Central Valley.
"My wife loved to give back what she got," says Matt Sullenger, Doris' husband. "I remember twice a year, she would give her whole paycheck to charity."
"She wanted to make it easier for the next generation."
Matt Sullenger
Now, even after her untimely death in March 2017, Mrs. Sullenger continues her legacy of caring.
She left $200,000 in her will to provide scholarships to students in the College of Science and Mathematics at Fresno State who are studying microbiology, chemistry and mathematics. Such a gift is especially critical at a time when 80 percent of Fresno State students need financial assistance, and women continue to be underrepresented in STEM fields.
"She wanted to make it easier for the next generation," Matt says. "You can't take [the money] with you when you go, so why not give it back!"
Inspired by his wife's caring nature, Matt, a retired contractor, also left funds in his will to support vocational education in the Central Valley.
"I'd give all my money back to have another day with her," Matt says tearfully. "But I can't - and there are a lot of people working, trying to get their degrees. Our goal was to make each generation easier and better."
We Welcome Your Story!
Sharing the reasons why you chose to include Fresno State in your estate plan will help to show others the benefits of investing in the future of higher education in the Central Valley. Give us a call or send us your story along with your contact information (and photo, if desired) to:

Liz Garvin, CGPP
Director of Planned Giving
5244 North Jackson Ave. KC45
Fresno, CA 93740-8023
559.278.4038
egarvin@csufresno.edu