IRA Charitable Rollover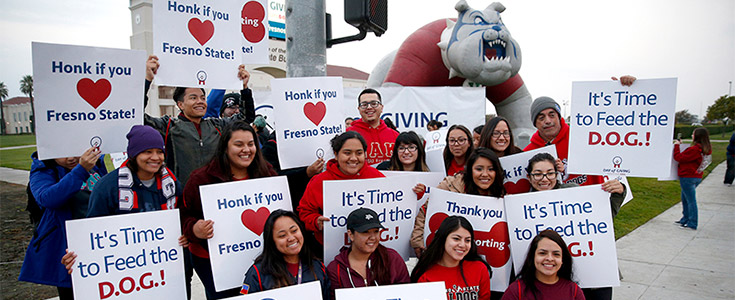 You may be looking for a way to make a big difference to help further our mission. If you are 70½ or older, an IRA charitable rollover is a way you can help continue our work and benefit this year.
Flowchart: Donor directs IRA custodian to make an IRA charitable rollover gift to Fresno State.
Benefits of an IRA charitable rollover
Avoid taxes on transfers of up to $100,000 from your IRA to our organization
Make a gift that is not subject to the deduction limits on charitable gifts
Help further the work and mission of our organization
How an IRA charitable rollover gift works
Contact your IRA plan administrator to make a gift from your IRA to us.
Your IRA funds will be directly transferred to our organization to help continue our important work.
Please note that IRA charitable rollover gifts do not qualify for a charitable deduction.
Please contact us if you wish for your gift to be used for a specific purpose.
Seek Advice
Planning your estate can sometimes get complicated. Even simple estate plans can have severe tax and other legal consequences. As you review these pages, please remember that there are always exceptions to every rule. We encourage you to seek guidance from a qualified licensed professional such as an attorney or certified public accountant to be certain that your desires are fulfilled without any unwelcome surprises.
How Can Fresno State's Planned Giving Office Be of Assistance?
We are charitable planning specialists and have resources available to support both your investigation and your implementation of gift planning techniques. Our services are professional, confidential and collaborative. They are provided without cost or obligation. We encourage you to call on us to assist you, your family and your advisors in exploring financial, estate and charitable planning.

For more information, please contact:
Liz Garvin, CGPP
Director of Planned Giving
5244 North Jackson Ave., M/S KC45
Fresno, CA 93740-8023
559.278.4038
egarvin@csufresno.edu