Life Estate Reserved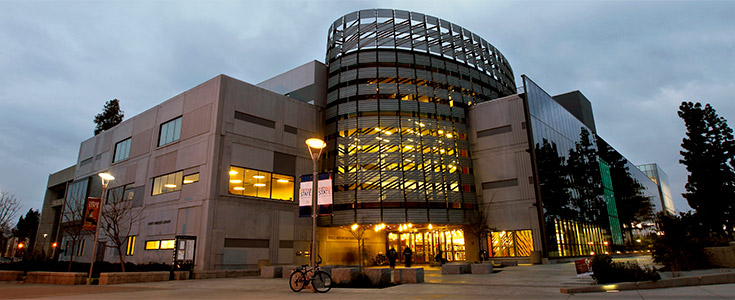 You may desire to leave your home or farm to Fresno State at your death but would also like to receive a current charitable income tax deduction. A life estate reserved might offer the solution you need!
Flowchart: Donor gives remainder interest in a home and retains the right to use the home for life.
Benefits of a life estate reserved
Receive a federal income tax deduction for the value of the remainder interest in your home or farm
Preserve your lifetime use and control of your home or farm
Create a life estate based on more than one life. This will preserve the use of the property for you and a loved one, such as a spouse or dependent child
How a life estate works
You deed your home or farm to Fresno State. The deed will include a provision that gives you the right to use your home or farm for the rest of your life and that of any other life estate party named in the deed.
You and Fresno State sign a maintenance, insurance and taxes (MIT) agreement to explain that you will do your best to keep the property in good condition and that you will maintain property insurance and pay the property taxes.
When the owners of the life estate have passed away, your home or farm will belong to Fresno State. We will use or sell the property to further our charitable work.
Seek Advice
Planning your estate can sometimes get complicated. Even simple estate plans can have severe tax and other legal consequences. As you review these pages, please remember that there are always exceptions to every rule. We encourage you to seek guidance from a qualified licensed professional such as an attorney or certified public accountant to be certain that your desires are fulfilled without any unwelcome surprises.
How Can Fresno State's Planned Giving Office Be of Assistance?
We are charitable planning specialists and have resources available to support both your investigation and your implementation of gift planning techniques. Our services are professional, confidential and collaborative. They are provided without cost or obligation. We encourage you to call on us to assist you, your family and your advisors in exploring financial, estate and charitable planning.

For more information, please contact:
Liz Garvin, CGPP
Director of Planned Giving
5244 North Jackson Ave., M/S KC45
Fresno, CA 93740-8023
559.278.4038
egarvin@csufresno.edu

Additional Information
Life Estates Work for Spouses Too - The life estate can last for your life or based on your life and that of another person, such as a spouse or loved one.
Mortgage Debt - It is possible for you to make a gift of your property even though there is a mortgage upon the residence.
Maintenance Issues - You will be responsible for the maintenance, insurance and taxes on the property, just as you were prior to creating the life estate.
Life Estates Are Flexible - If, at some point in the future, you are no longer able to live independently in your home, we may be able to help you use your life estate to create a lump sum cash payment (with a joint sale) or create an income stream (using the life estate to fund a charitable remainder trust or charitable gift annuity).