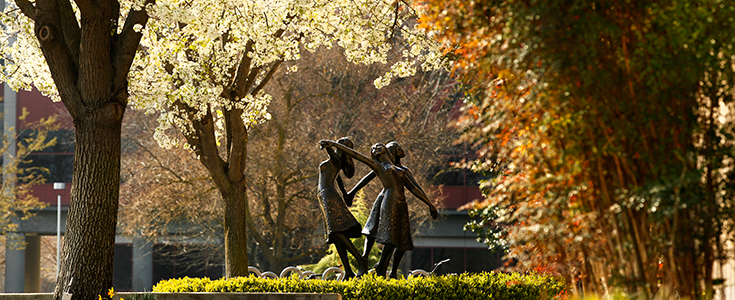 Heritage Society
The Heritage Society honors alumni and friends who have included Fresno State in their last will & testament or have made some other type of planned gift to the University. Membership is automatically conferred upon notification that you have arranged to make a gift to the University from your estate.

Heritage Society members are invited to campus each year to attend a special luncheon where they are recognized for their planned gift. Attendees are treated to an update by the University President, who shares some of the exciting things happening on campus. Members also have an opportunity to meet and hear from students who are personally benefiting from past estate gifts to Fresno State.

We encourage donors to allow their names to be published so that their generosity serves as an example to those who may want to consider similar gifts. However, Fresno State respects the wishes of those donors who wish to remain anonymous.
Have You Already Included Fresno State in Your Estate Plans?
Is Fresno State already included in your estate plans? Fill out our Bequest Notification form, and let us know where you would like your gift to be given.
Let Us Know...
If you have already planned an estate gift to benefit Fresno State, we would be honored to add your name to this exclusive list of individuals who are investing in the future of our great University. Liz Garvin is the Director of Planned Giving and can be reached at egarvin@csufresno.edu or 559.278.4038. She would be happy to discuss ways to ensure that your gift is directed to the specific College, Department or University program that you designate.